Your children will love to learn about how snowflakes are formed through these wonderful books and activities about snow in a winter snow nature study. No real snow necessary!
It doesn't matter whether you live around snow for 6 months of the year, or if the closest you get to snow is your old Snoopy Snow Ice machine, children love snow!
So naturally snow makes the perfect topic for a winter nature study!
This post may contain affiliate links, which means I may receive a commission, at no extra cost to you, if you make a purchase through a link. Please see my full disclosure for further information.
The best snow nature study is to go outside and take a nature walk in the snow. But what if the weather isn't cooperating or you live in South Florida? Then bring the snow nature study indoors!
How to Engage Children in a Snow Nature Study
We enjoy studying different nature topics throughout the year in our nature studies. For awhile we had been following pretty closely with the Exploring Nature with Children curriculum for them. However, recently I decided to take a different approach and follow it more loosely. That way we can focus longer on subjects that interest us, and go more quickly or skip those that don't.
So when the curriculum came up with a winter sky study, I decided it'd be fun to focus solely on snowflakes and how they are formed for the week. The activities below are great for upper elementary, but they can certainly be adapted to other ages as well. My preschooler even did a few of the activities with us.
Another awesome resource for nature studies are the nature study guides offered through Our Journey Westward. The Snow and Ice guide is a perfect addition to your snow nature study. You'll find 30 experiments and hands-on activities all about snow and ice.
Our snowflakes mini unit study was completed over a week's time. I read one of the books below each day, then followed with an activity or two. All of our nature studies are done toward the end of our morning basket.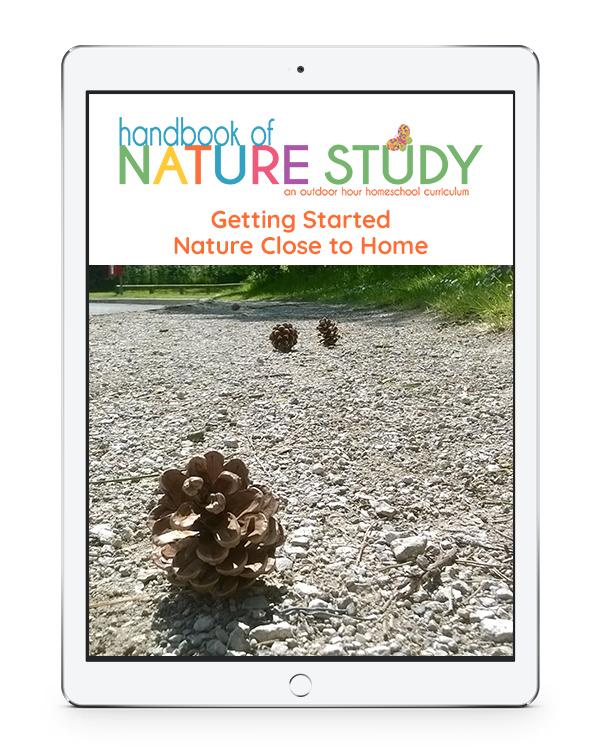 Fun and Informative Books About Snow
The Story of Snow: The Science of Winter's Wonder by Mark Cassino and Jon Nelson is very descriptive with breath-taking illustrations. I read this book aloud first to share how snowflakes are formed.
Wonderful Winter: All Kinds of Winter Facts and Fun by Bruce Goldstone discusses more than just snow. It also mentions information about other winter activities and aspects of nature. I only read the pages regarding snow, but will pull this book back out when we study winter animals and evergreens.
It's Snowing by Gail Gibbons is a third book we read during our snow mini study. I love books by Gail Gibbons and this one is no different. This book not only mentions how snow forms, but also where snow is found on each continent and different types of snow.
Snowflake Bentley by Jacqueline Briggs Martin is a must-have book. It's just that good. The story is about a real man, Wilson Bentley, who photographed snowflakes. It's a captivating story with beautiful illustrations.
Winter is Here by Heidi Pross Gray is another great book for a snow study. A wonderful way to enhance your snow nature study is by using this book in a Winter is Here Nature Book Club by Literary Adventures for Kids. This book club uses the book as a starting point, then goes down rabbit trails about topics like hibernation and snow.
Delightful Activities to Complement Snow Books
After reading through the above books throughout our snow week, we followed with a fun activity or two each day. Except for the first activity mentioned, any of these activities below can be completed after any snow book. They also stand wonderfully on their own for your snow nature study.
The Story of Snow comprehension questions: I loved using these task cards for upper elementary students with my boys after we read the book.
Watercolor Snowflakes: My boys love art, so it was only natural that we'd include some watercolor painting into our snow nature study. We used a lesson from Nature Art Club, but you can certainly just have your kids create their own. Instead of, or in addition to, watercolor, they could use chalk pastels. Find a wonderful post about a snowflake nature study with Snowflake Bentley and chalk pastels.
Nature Journals: In order to check comprehension of our snow lessons, I had my children write about snowflakes in their nature journals. They wrote how they formed and any other information they remembered, as well as illustrating their writings.
Paper snowflakes: I don't know any child who doesn't love to make paper snowflakes! I showed my boys how to fold their paper and where to cut, or rather where not to cut, and they made snowflakes during our January read aloud one morning. My 3-year-old enjoyed using his little scissors to make his own snowflake as well. Coffee filters are a great alternative to paper to create paper snowflakes.
Snowflake crystals: A highlight of our snow nature study was making snowflake crystals with pipe cleaners, Borax, and boiling water. These have to set overnight, so you'll want to keep that in mind when you plan this activity.
You can see how we made our snowflake crystals in my Instagram story highlights by clicking on the picture below.
See my video about how we did our Snowflake Nature Study
You may also enjoy these books and activities about snow.
As I mentioned above, we only did a small week-long mini study on snow. There are many wonderful books and activities that you can do to further the fun. Below are some additional snow books that are perfect for homeschooling a preschooler, as well as some more activities that we didn't get to–yet anyway!
Fun Books for Younger Children
Additional Activities About Snow
If it's snowing, take black construction paper outside and collect snowflakes to examine! Be sure to set the paper outside to cool for a little bit or the snowflakes will melt immediately.
Have your kids cut small shapes out of white construction paper, such as squares and diamonds. Then have them glue the shapes into a snowflake design on dark blue or black construction. It's a shape snowflake!
A fun and tasty STEM activity is to create snowflakes with marshmallows and toothpicks. Then enjoy your creation with a cup of hot cocoa!
Snowflake Bentley video: Your kids will love this short, animated video about Snowflake Bentley. As of this posting, the video is available free for Amazon prime members.
Another great book is The Snowy Day by Ezra Jack Keats. It's a wonderful little story about a boy who goes out after a snowfall. You can also enjoy an amazing nature study that goes along with this book with The Snowy Day Online Book Study from Literary Adventures for Kids. It covers snow, animal tracks and hibernation and other great topics.
Your preschooler will love singing songs about snow and winter in The Four Seasons: Music and More curriculum offered by Clap for Classics. Not only will they love singing and dancing along to the video lessons, but they'll also get lessons in poetry, STEM, and art.
Your children will have a blast, an arctic blast (ahem…), with this fun winter snow nature study. Snowflakes are so interesting and almost magical. Learning how they form will be a lesson your children won't soon forget!
These activities are part of our January morning basket. If you have little ones who want to continue with the winter fun, check out winter sensory activities they'll love.
You may also be interested in additional nature study topics: