Hiking with your kids is a great way to be active and have fun as a family. Using the tips below will help you plan a great outing for your next family hike that the whole family will enjoy.
As we finished the climb, the cool wind whipped my hair. Just a minute ago I was squeezing through two boulders so close together that I had to walk sideways to pass through. Now nothing but the crisp morning air and sky surrounded us. But when my husband and I glanced at the wide eyes and dropped jaws on our kids' faces, that's when we knew the climb was worth it.
Have you seen that look of wonderment on your child's face after they have completed a task that challenged them? It's a look that can make your heart soar as a parent. It's a look I always delight in seeing since we've started homeschooling.
One of the benefits of homeschooling that we truly enjoy is being able to travel whenever we want. We take advantage of that when we plan family hikes.
This post may contain affiliate links, which means I may receive a commission, at no extra cost to you, if you make a purchase through a link. Please see my full disclosure for further information.
To begin, it's always a good idea to do a little pre-planning before a hike. You want to make sure you have everything you need to have a fun, yet safe experience. We've gone on quite a few family hikes, so I compiled a list of some things we've learned along the way to have a great time. Hopefully, this list will inspire you and your family for your next hike!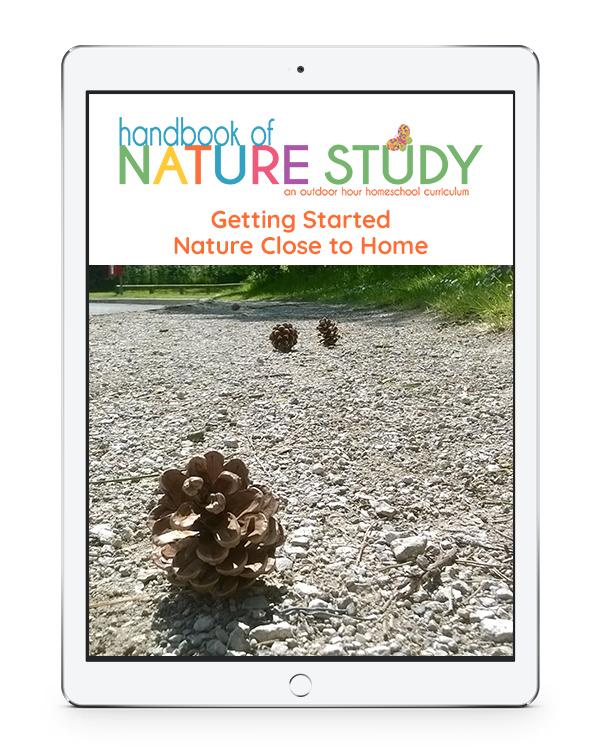 7 Tips for Hiking with Kids
1. Get the kids involved.
Most importantly, make sure you involve your kids in the planning! I've found with my kids that they enjoy something more if they had a hand in it. They are more likely to eat a new meal if they helped prepare it. Likewise, they will enjoy an activity more if they get to make some decisions about it. So always let your kids help plan!
2. Do a little research.
Next, figure out where you'd like to hike. If you are just going for the day, do an online search of your area and see what is nearby. We have a state park about an hour north of us that we always enjoy visiting for a day trip. But there is also a lovely county park just down the road that we frequent, especially when we only have a couple of hours.
However, sometimes hikes require more planning. Family vacations are a great time to do some hiking. We've hiked trails in New York, Vermont, Wisconsin, Indiana, Iowa, Ohio, and Kentucky. An online search of the area you'll be visiting is always a good place to start. Many times we've also found reviews of different trails on TripAdvisor. Furthermore, there are some vacations that we mostly spent hiking, like a wonderful trip to Kentucky, so we invested in guidebooks. We especially like the Fodor's guides.
3. Invest in quality hiking gear.
Now, don't think that you have to go out and buy a ton of gear to spend a few hours at a local park. Most definitely, you can just put on a good pair of sneakers and go enjoy a short hike. That's what my husband and I did when we started hiking with our kids in the beginning. But once we saw how much we all enjoyed hiking, we slowly began purchasing kids hiking gear to make hiking more enjoyable.
Kids hiking boots, and hiking boots for yourself, are the very first piece of gear I would buy. They will make your hikes safer and everyone's feet will appreciate them on the longer and more challenging hikes! We recently had to buy new sizes for the boys, and we really like these hiking boots, these boots, and these boots as well. After boots, we also bought hiking backpacks and walking sticks. Hiking gear makes great gifts!
4. Be prepared with snacks.
In my kids' eyes especially, it is important to make sure we have snacks on our hikes. The last thing you want to have is a hangry child right in the middle of a trail! We always try to find a nice spot to take a short break once we notice the kids dragging a bit, or start to hear complaints about being tired.
We've found that trail mix, plain nuts, fruit snacks/leather, and granola bars all make easy snacks to pack and eat on the trail. Water is a must. Depending on the length of the trail, plan on at least one bottle of water per person.
5. Go at a leisurely pace.
Once the planning and prepwork is done, you're ready to enjoy the actual hiking! Above all, take your time and really enjoy the experience. There's no rule that you even have to finish the trail. So just follow your kid's lead. Absolutely, this is the time to stop and smell the roses!
6. Make it a fun learning experience.
As a homeschooling mom, I'm always trying to find ways to incorporate learning into our day. But that doesn't mean it has to be boring! Hikes are a great way to experience nature studies. We've done walks in the fall to observe the changing colors of the leaves, so along the trail we discuss why and how that happens. We've encountered different animals and insects that we'd stop and observe.
One time as we crossed a bridge over a small pond, we noticed lily pads. As luck would have it, we had been studying Claude Monet, who has paintings of lily pads in a pond. The kids were very excited to see a scene similar to the one he painted.
7. Use hikes as a time to bond.
Hiking with your kids makes great bonding experiences that create lasting memories. My kids often talk about things we saw or talked about on hikes, even years later. Hiking with kids naturally creates time for discussions. Just being outside allows everyone to relax and puts us in a good mood. Kids know they have our undivided attention, so they can chat with us about anything that comes to mind. Enjoy the one-on-one time you have to chat with your kids.
The view after our climb filled my kids' minds with such excitement that they chattered on and on all the way back to our car. Years later, they still fondly recall memories from that hiking trip.
Hiking with kids is an experience that families should try to have, if possible. With some simple planning, you can create lasting bonds with your kids through family hikes. Additionally, it's good to show that learning doesn't just happen in a textbook. It's important to get out and experience it firsthand.
The adventures we've had, our talks while alone in the woods, and everything we have learned about nature are all memories of my kids that I will forever treasure.
Have you gone hiking as a family? Has this post given you some ideas to help plan your family's next adventure?